First time aku ikut bopren (now suami) balik kampung dia, kitorg lalu dekat2 Gunung Ledang.
Aku pon tingat la citer PGL Tiara Jacquelina punya version.
I had the privilege pi tengok PGL the Musical kat Istana Budaya and then aku rasa sgt besh.
I assumed movie dia besh jugak la sebab sumpah aku tak penah tengok kan.
Until yesterday.
Camne tah terjumpa kat
youtube
. Kihkih..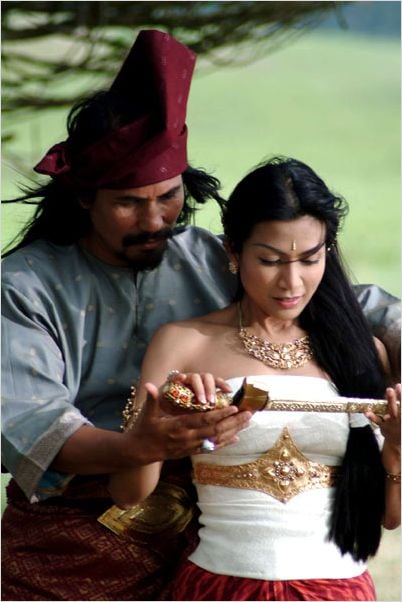 Ekceli aku suka gamba ni
Cite simple camni pon sampai nak dekat 3 jam.
Lembab gila!
Tade feel langsung jugak la.
Most of the time aku akan meraung kalo tengok cite tema 'Forbidden Love' ni.
Ni tade ape lah.
Hero dgn heroin tua lah.
Walopon muka jawa Tiara lepas la nak belakon puteri jawa kan.
M. Nasir ok jadi Tuah, macho semua cukup.
Tapi tade feel la.
Haiyaa.. tade feeeell.
Dah la slow.
slowwwwww..
Senang cite. bajet besar camne pon kalo tak besh tu tak besh jugak.
Eh bukan tak besh.
Ok la.
Tapi tade feeelll.
Sepatutnya cite camni meruntun jiwa nanges sampai kuar air idung.
Scene yang last tu Tuah bekejar nak jumpa Gusti Putri sebelum subuh patutnya sedeh dan saspen
Tapi aku mcm huahhh.
Ni review 10 tahun telewat.
Tengok musical la besh woh.
Lagu pun besh2.